Think Fast, Manage Smart, like a Pro Gamer.
Want to LVL-UP your brand with IMMERSIVE and GAMEFUL experiences? Like to build an influential presence in the METAVERSE? Need a solid digital strategy to boost your users' engagement and loyalty?
Meet juloot Gaming & Gamification Consultancy Agency.
Our Mission: Guide and boost your success in the disruptive future of the Metaverse.
Among our clients:

Why work with us?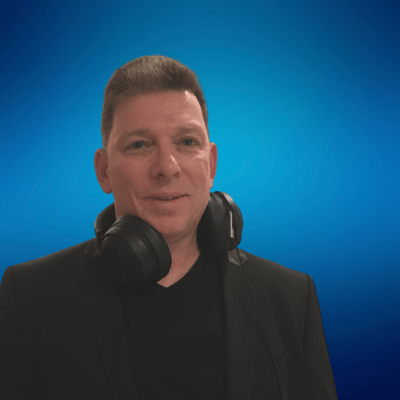 Elhanan Gazit, Ph.D., is a senior advisor to managers, tech companies, brands, and startups worldwide. He consults on Metaverse Strategy, Gaming, AR/VR/XR Futuristic trends, Tech innovations impact, Game-Thinking, and Gameful Mindset.
Elhanan has spent his career helping people understand the impact of video games and virtual worlds and adopt them early. He regularly speaks at conferences and is sought out as a thought leader on immersive technologies and innovation.
"LVL-UP! Think Fast, Manage Smart, like a Pro Gamers."
As the founder of juloot, Elhanan utilizes his vast experience to analyze disruptive immersive technologies, platforms, and future trends.
Our Super Heroes Skills:
🏆Consulting & Strategic advisory:
For Enterprise Executives, Brands Managers, Startups entrepreneurs, and Educational organizations.
🎤Speaking & Workshops:
Inspiring and eye-opener Keynote Talks, Lectures. Workshops for executives.
🔍Research:
Trends, Futuristic Tech, Competitive Intelligence analysis.
GAME-ON! It's only 🦸‍♂️💬 One Click Away
Our Services
Consulting
Are you seeking to engage users/customers with gameful experiences? Need an effective digital strategy to start your Metaverse journey? We offer you our strategic consulting services.
Speaking
What to LVL-Up your event and engage your participants with an inspirational and eye-opener talk? Elhanan Gazit, Ph.D., a notable Speaker, offers you new and thoughtful insights into our immersive and Disruptive Future.
Mentoring
What are the top secrets of the video games industry's success? Why are Fortnite and Roblox so engaging? Elhanan Gazit, Ph.D., Sprint Game-Thinking Workshop, covers best-selling video games' core principles and mechanics.
Participants will gain the GAMEFUL MINDSET's principles and fundamentals. Insights and Hands-On on how to implement the Game-Thinking process for their venture.
Start Play your Life™ It's only 🦸‍♂️💬 One Click Away
BTW What does the word "juloot"​ mean?

The word "juloot,"​ coined by Elhanan Gazit Ph.D., is a combo of two words: "Jeux,"​ which means "play"​ in French, and "loot"​ in English. This unique combo represents our brand's gameful and playful DNA. Hebrew speakers pronounce "juloot"​ as "julot,"​ which stands for "playable Marbles"​ in English. The Brand's strong Orange color represents Energy and Happiness.