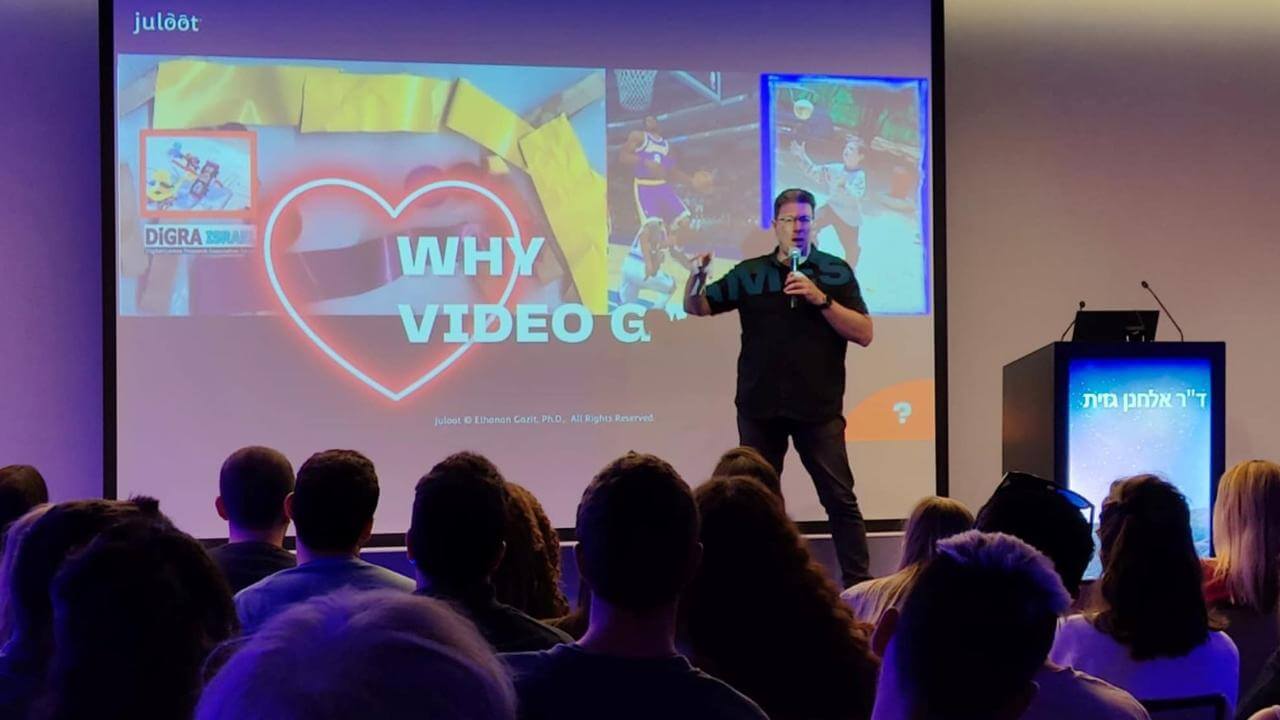 SPEAKER
Elhanan Gazit, Ph.D., a notable speaker, offers you new and thoughtful insights into our Disruptive Future.
LVL-Up your event and book a keynote talk NOW.
Elhanan Gazit, Ph.D., is a Metaverse Strategist and a Video Games Scholar specializing in Game-Thinking Design and Human Online Behavior. He is a notable Speaker at events and conferences worldwide.
Elhanan talks about The Gaming Generation, Metaverse, Immersive Technologies, Virtual Worlds, and Innovation Strategy.
In his talks, he offers his unique perspective on how the Video Games medium and the Metaverse affect every aspect of our lives.
Elhanan shares his mindset with participants, which he has developed over 20 yrs as a video games researcher and virtual worlds entrepreneur. It's a kaleidoscope of new lenses for looking and thinking about the disruptive future of the Metaverse and its potential.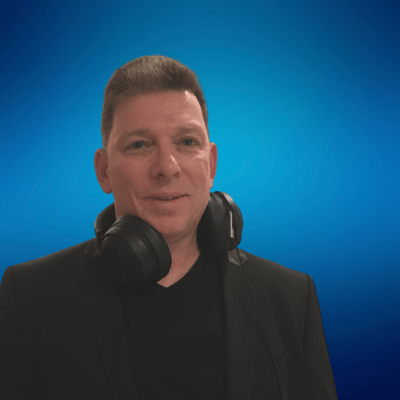 SELECTED TALKS TOPICS:
Life in the Metaverse: Applications, Impacts, and Trends.
Metaverse and NFTs: New Horizons for Enterprise and Brands.
Mythbuster: How do Video games affect our Brains and every aspect of our lives?
What are the Top Secrets of Fortnite's success that STARTUPS and ENTERPRISES must know?
Life Long Learning: Why is a GAMEFUL MINDSET vital for succeeding in the 21st Century?
How does IMMERSIVE TECH (AR/VR/XR) re-revolutionize Marketing and Advertising?
Gamers' LOVE: Why do BRANDS need to build strong relationships with the GAMING GENERATION?
Among our clients:

Additional selected clients here
Thank you for being so interested in booking Dr. Elhanan Gazit for your event, conference, workshop, or interview. Please tell us a little more about you and your organization, and we'll return your inquiry faster than Superman. 🦸‍♂️
What happy clients say:
His keynote gamed my brain, and it's wonderful!
I have no idea what gaming is. I've never played video games and have tech phobias. That should prevent me from coming to Dr. Elhanan Gazit's Keynote. But something unknown intrigued me, and I'm not sorry I attended. The essence of his talk is to get out of the box. During his fascinating presentation, I tried to connect his ideas to what I know about training, and I failed. But when the miracle happened, when I broke away from the known and the skepticism, I realized that it was about essence, an open mind, and liberation from familiar and comfortable norms. How will it permeate further? I have no idea, But something happened, someone gamed my brain, and it's wonderful. Thanks you!
Adv. Nina Basan
A former senior attorney at the Tel Aviv Prosecutor's Law Office
An innovator and a fascinating game-thinking expert
Dr. Elhanan Gazit gave us a lecture at the Cohen Harris Resilience Center and demonstrated his Gaming and Gamification applications. As a center specializing in building resilience, especially for children, we were impressed by his fascinating game-thinking, innovation, and ability to develop a flexible mindset through games. His gamification apps seem ideal for implementation in the education system.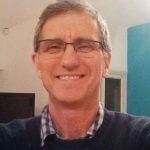 Prof. Daniel Hamiel
A superstar speaker and mentor in his field!
Dr. Elhanan Gazit is a superstar speaker on gaming, Metaverse, and innovation. He is an expert in analyzing immersive technologies' impact and future trends. Elhanan has an impressive ability to perform in front of an audience, natural charisma, and the ability to charm. Highly recommend!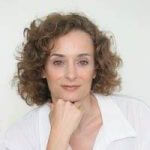 Orly Ravid
---
Upcoming selected keynote talks (invited):
LIFE IN SCIENCE FICTION: Gaming, GenAI, and the Metaverse Converge.
ALUMIM Middle School, Hamerkaz, National Science Week, February 2023 (invited, in Hebrew).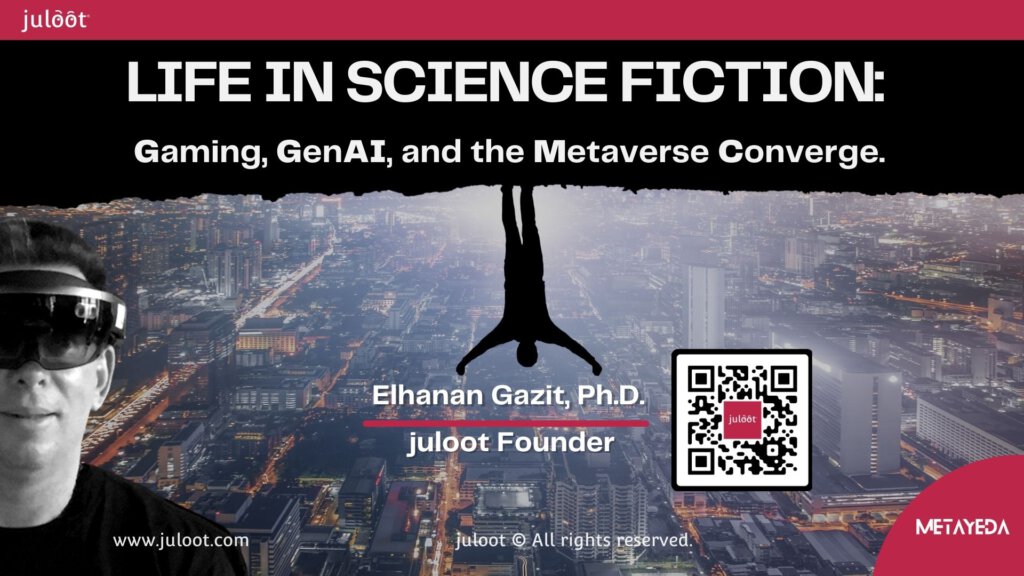 METAVERSE and GAME-THINKING for EFFECTIVE TRAINING
Training Institute Annual Symposium, TBA, March 2023 (invited, in Hebrew).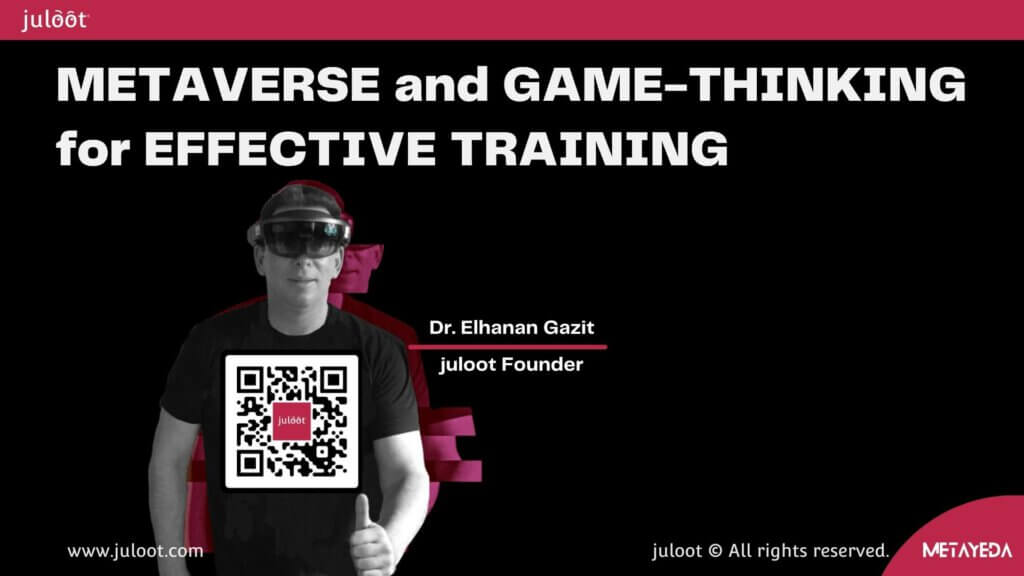 Predatory MONETIZATION Tactics, SEX, and VIDEO GAMES
Web3 Startup Board Meeting. Online Keynote Talk, TBA, March 2023 (invited, in English).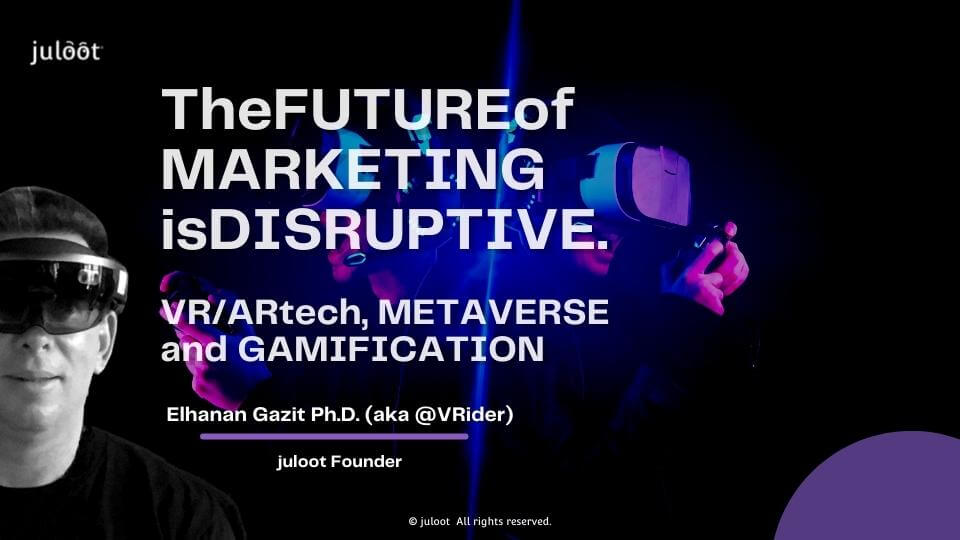 ---
Selected past keynote talks (invited):
The METAVERSE's DISRUPTIVE FUTURE is NOW.
Shibolet & Co., Law Firm Alumi event, Tel Aviv-Yafo, ISR., January, 2023 (invited, in Hebrew).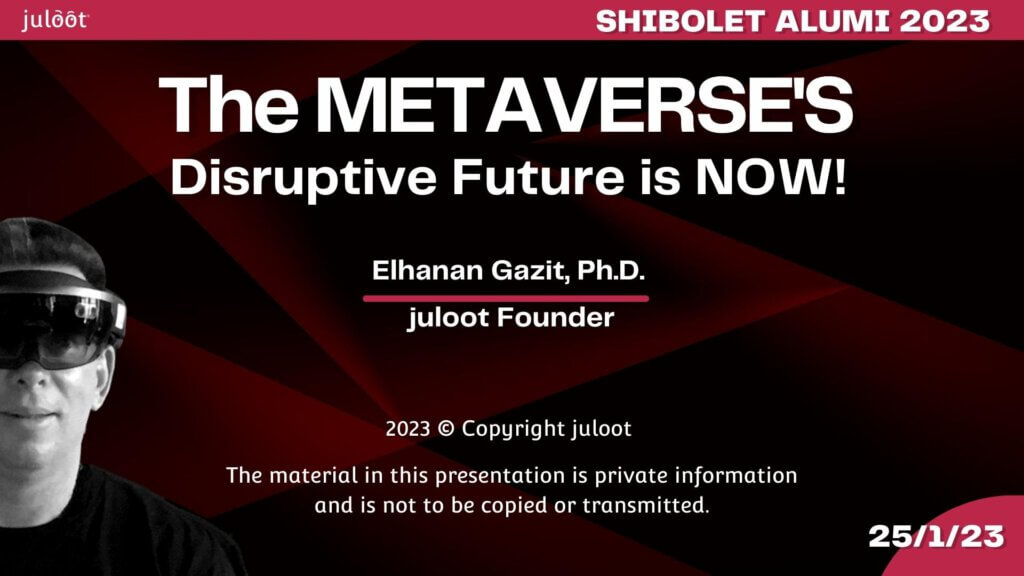 The METAVERSE: New Businesses Opportunities beyond the Hype.
The Future of Payments Conference, Shibolet & Co. Law Firm, Tel Aviv-Yafo, ISR., January 2023 (invited, in Hebrew).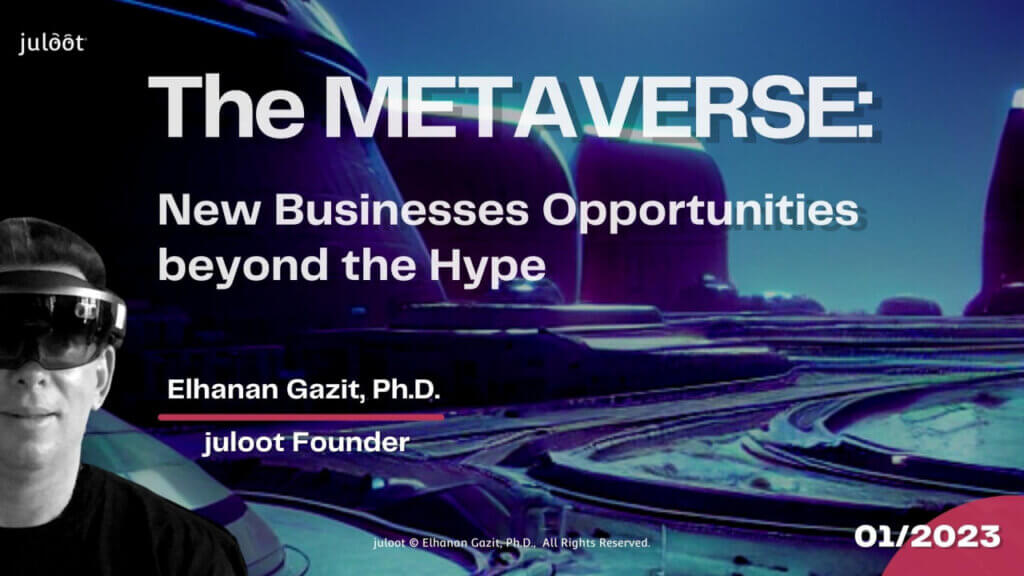 Life in the METAVERSE: Applications, Impacts, and Trends.
Supreme Court judges Seminar. The Peres Center for Peace and Innovation, Tel Aviv-Yafo, ISR., 25th of December, 2022 (invited, in Hebrew).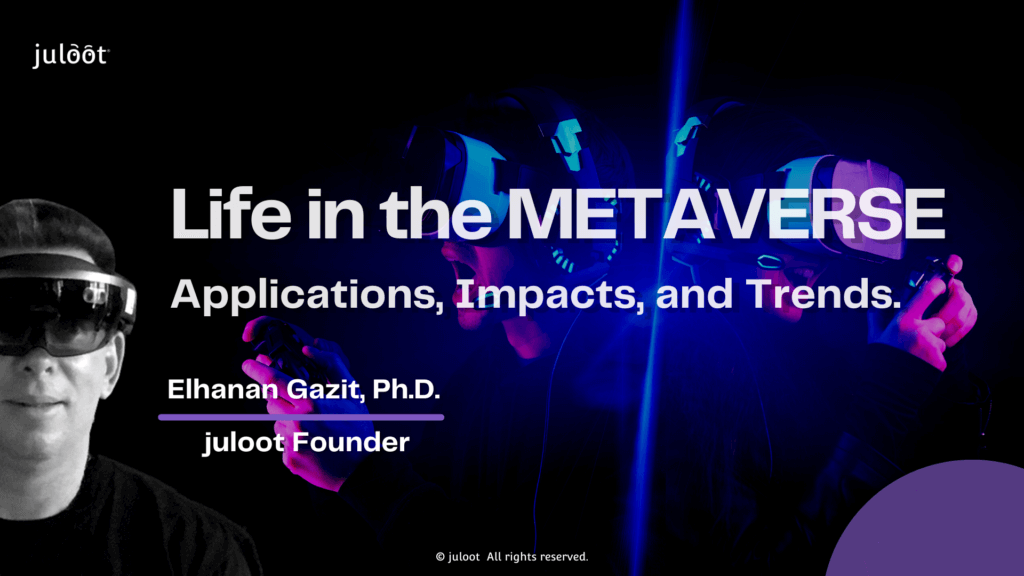 The Gaming Generation and the Disruptive FUTURE of the METAVERSE
Fintech Company Conference, Jerusalem, ISR., December, 2022 (invited, in Hebrew).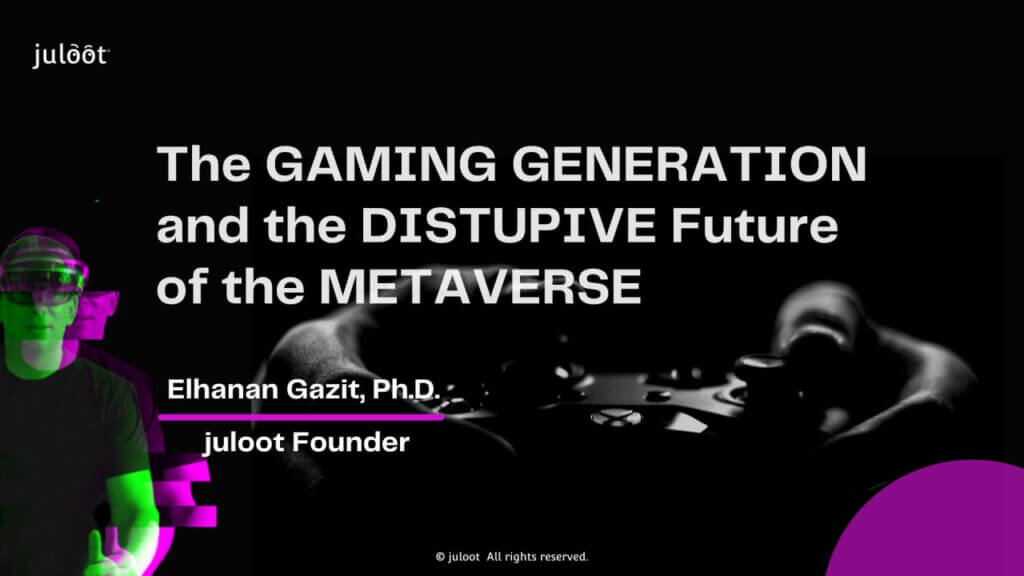 Metaverse and the NFT Worlds: New Horizons for Brands and Enterprise
SAPIENS Technologies Inc., 1st of May, 2022. (Online Talk, invited).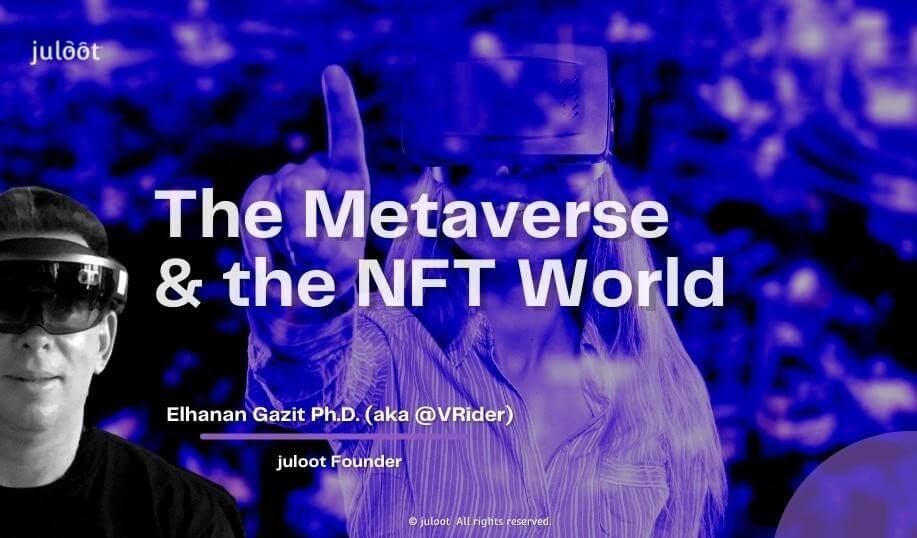 Metaverse: Ready Teacher One!
The 'Innovation and growth during uncertain times: Simulations in education and the Covid-19 crisis, The MOFET Institute International online symposium, 6th of July, 2021. (Online Talk, invited).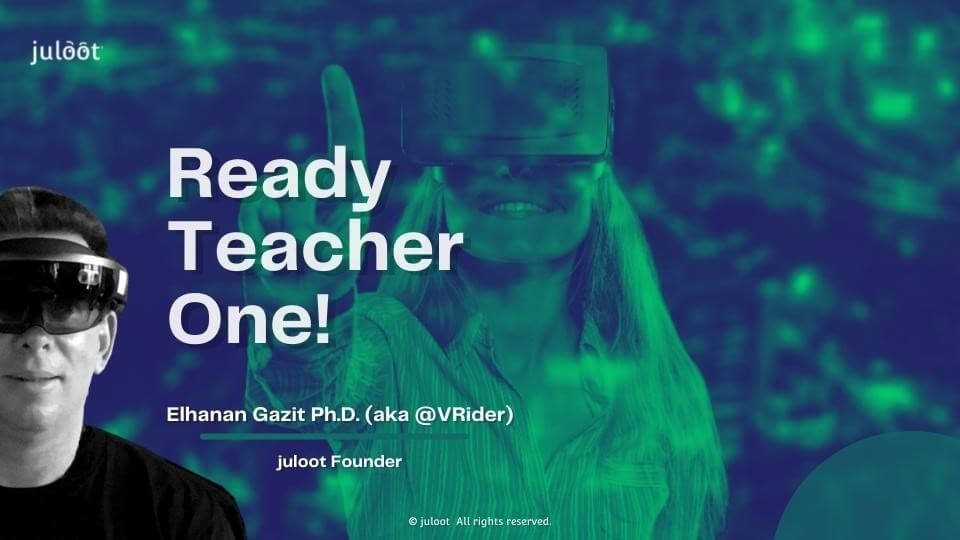 Born to Play: We are the PLAYERS, not Users.
Tech Company, 18th of May, 2021 (Online Talk, NDA, invited).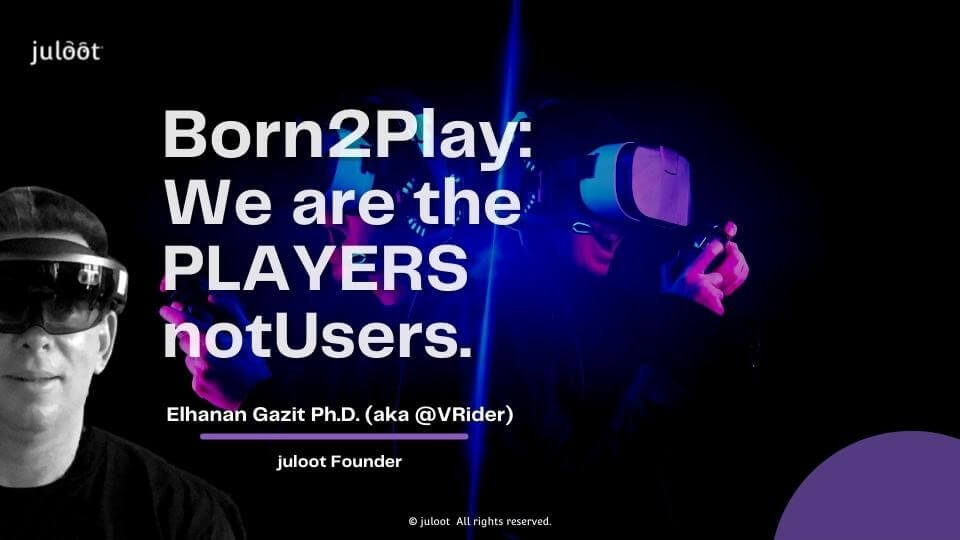 LVL-UP! How to Craft Epic experiences
UX/UI Company, 20th of April 2021 (Online Talk, NDA, invited).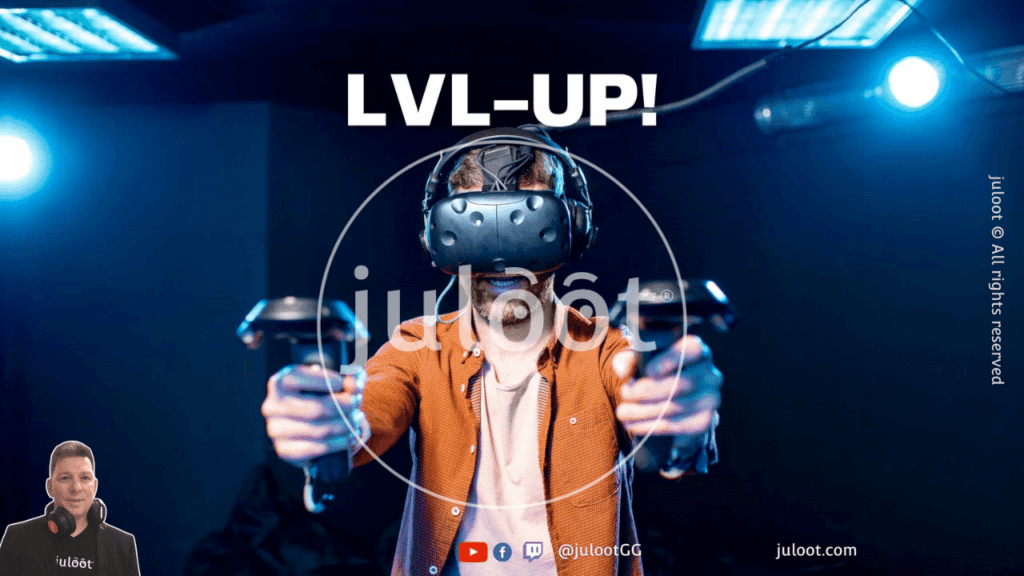 Sex, Politics and Video Games
The Boca Parliament Forum, USA.,
15th of November, 2020 (Online Talk, invited, in Hebrew).
Play-Tours and Epic-Llamas Experiences: The Gameful Future of Tourism
The Yitzhak Rabin Center, Tel-Aviv, Israel, 2d of January 2020. (invited, in Hebrew).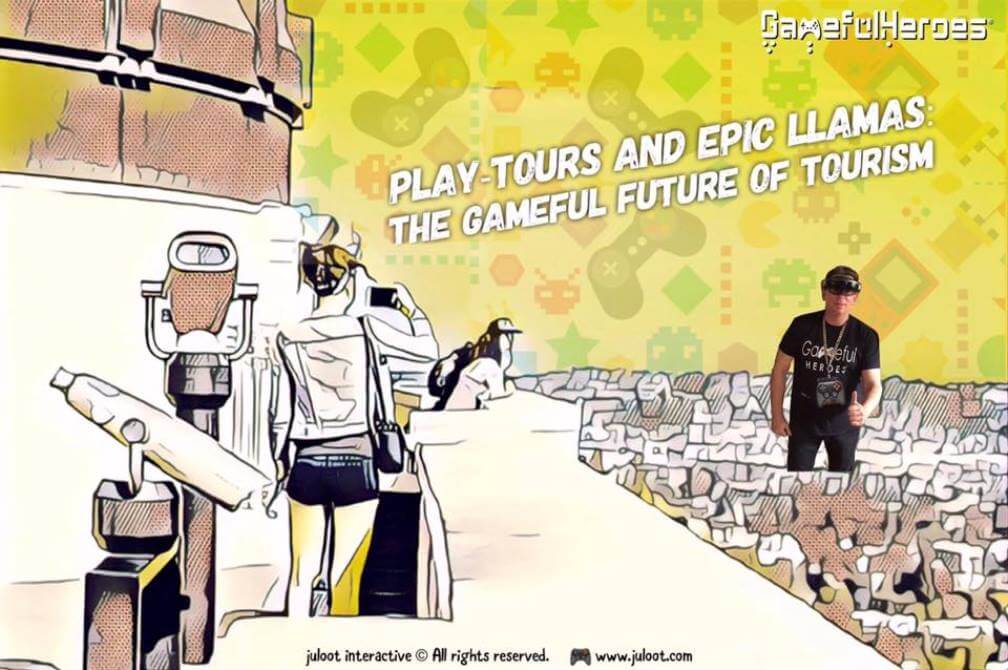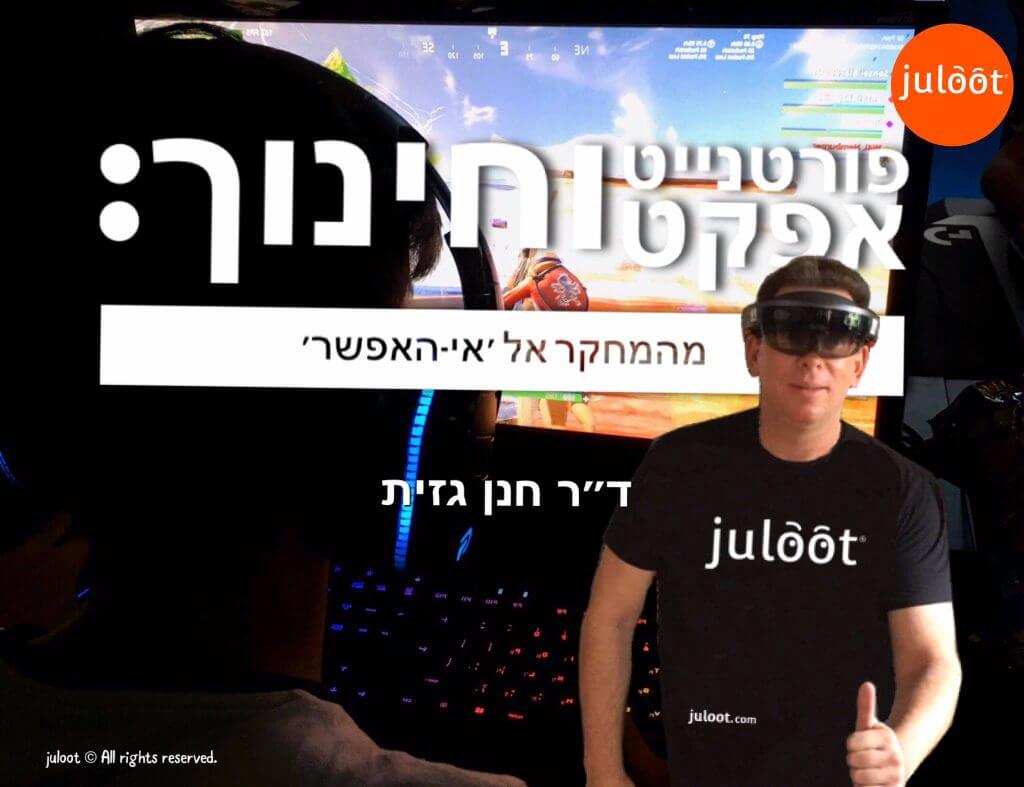 5 top secrets of Fortnite's Epic Success you must know for Effective Gameful Design.
Gamification Workshop, The Dansk Arkitektur Center – DAC, Copenhagen, Denmark, 4th of October, 2018. (invited).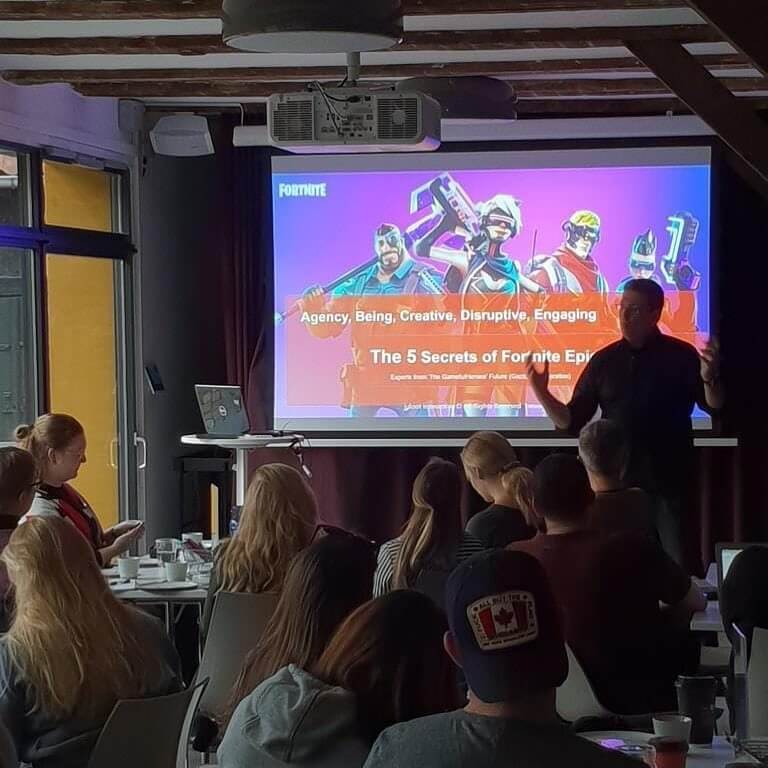 LEVEL UP! The 5 Top Secrets your Startup Must Learn from Fortnite's Epic Success
EmekTech by TerraLab Ventures Meetup. Yoqne'am Illit, Israel, 4th of March, 2019. (invited, in Hebrew).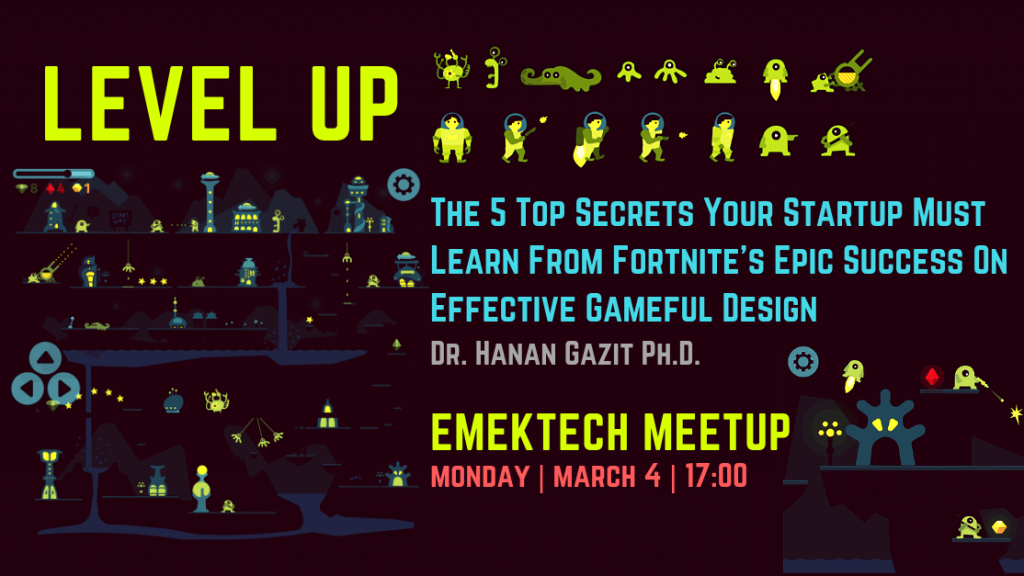 Fortnite: The Good, the Bad and the Ugly in the Gaming World
The Digital Craze Symposium: Video games addiction: risks factors, diagnose and Treatment, The Department of Child and Family Guidance, Galilee Medical Center, Nahariya, Israel, 25th of March, 2019.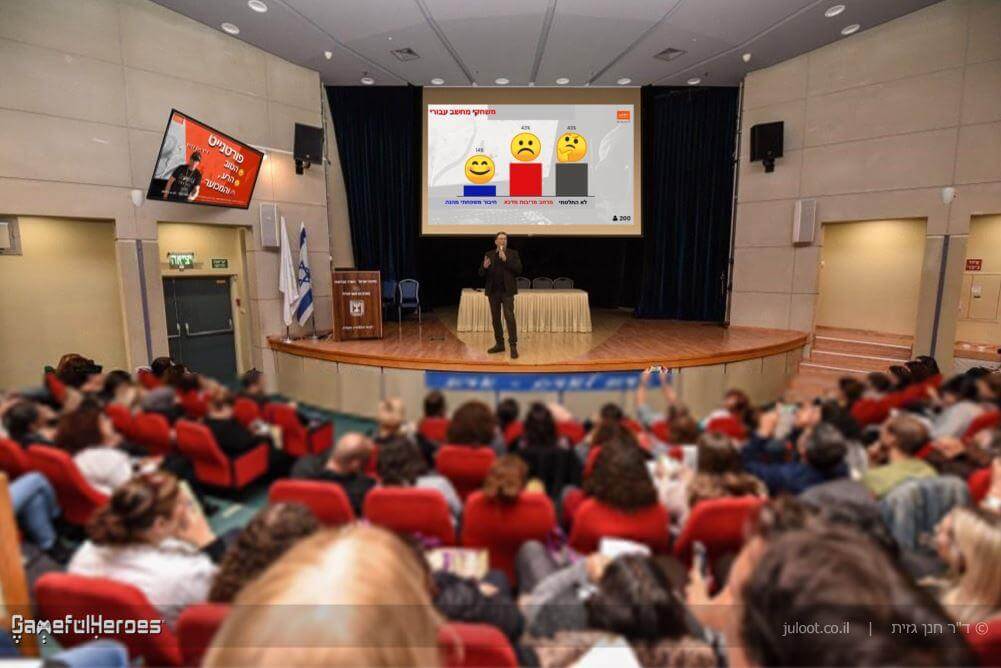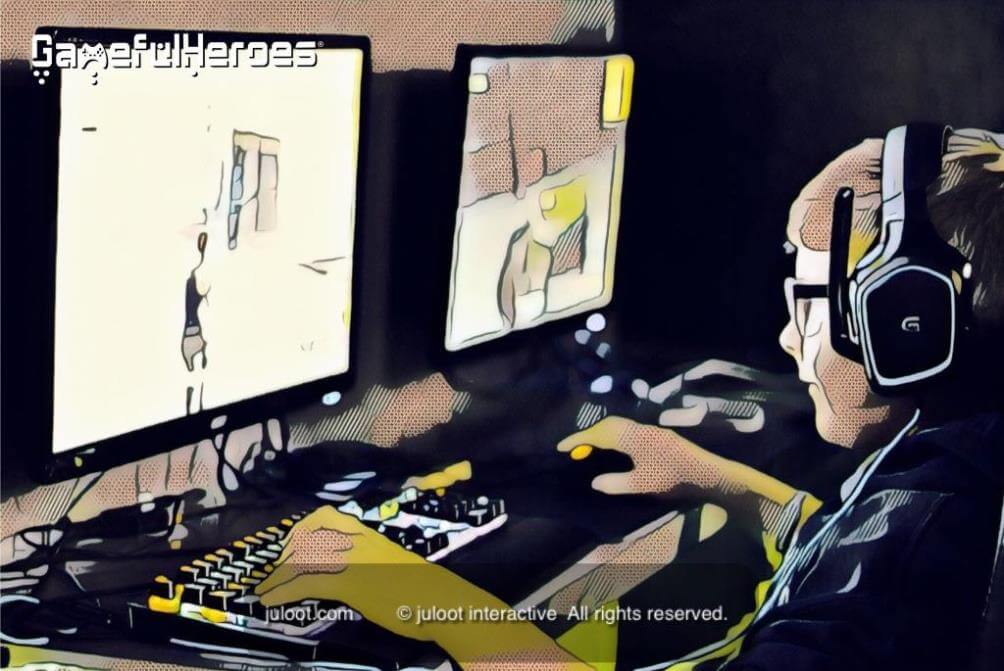 From a strange space to a familiar place: How Virtual/ Mixed/ Gameful Reality and Gamification is re-shaping the Future of Learning
Digital Pedagogy 2017 Event, Biet Berl College, Israel, 20th of February 2017.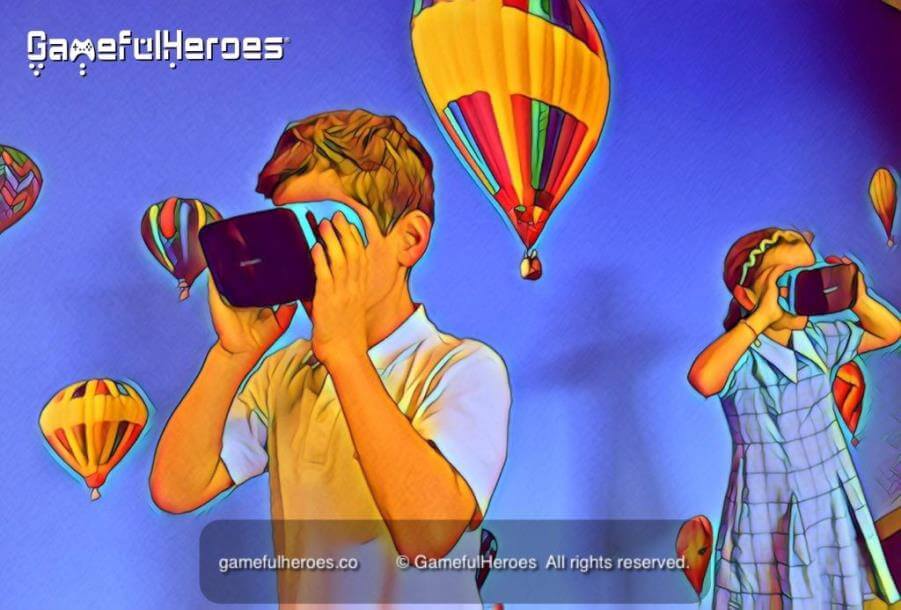 Book Now! It's only 🦸‍♂️💬 One Click Away